A butter tart is a type of small pastry tart famous in Canadian cuisine. It is considered one of the quintessential desserts in Canada. The sweet-tart is comprised of butter, sugar, syrup, and an egg filling baked in a pastry shell until the filling is semi-solid with a crunchy top. The butter tart should not be confused with butter pie, a delicious pie from Lancashire, England's Preston district.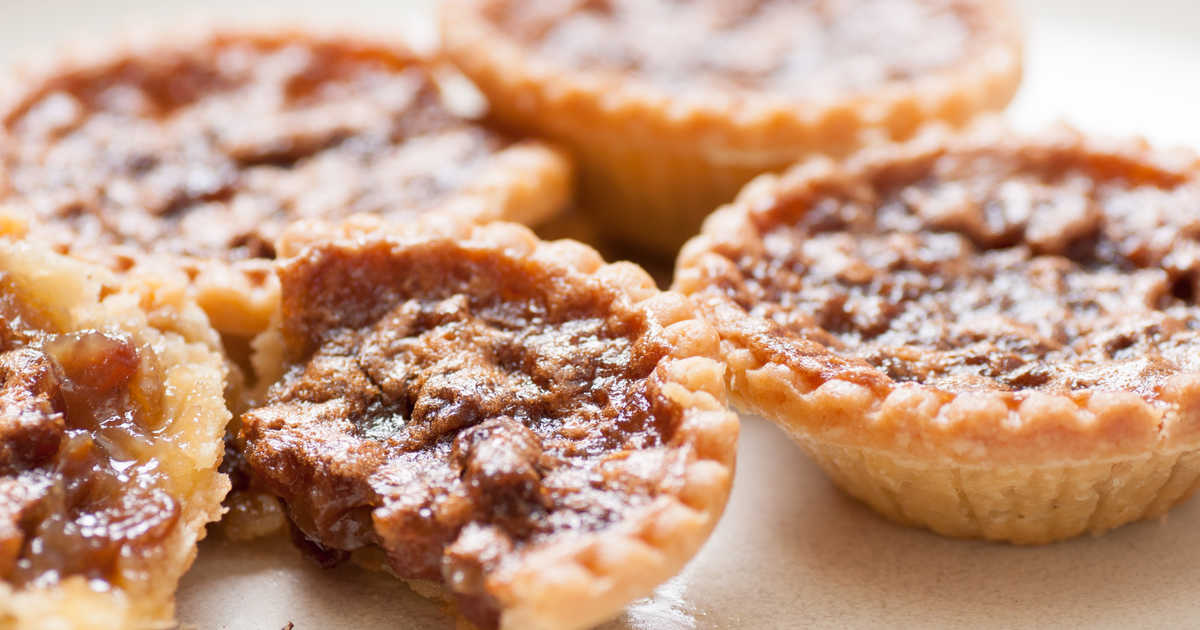 About Canadian Butter Tarts
Butter tarts are common in Canadian pioneer cooking and remain Canada's signature pastry. Butter tarts are considered a genuinely Canadian recipe. They are consumed predominantly in Canada's English-speaking provinces.
Conclusion
Butter tarts are an integral part of Canadian cuisine. They are cultural pride symbols of many communities across Ontario and indeed throughout Canada. For more international recipes, click here.
Featured Image:  @bluejeanchef / Instagram.com, @iconeicscoops / Instagram.com