Bulgogi is grilled marinated slices of beef or pork prepared on a barbecue or a pot-top grid. For home cooking, it's also sometimes stir-fried in a pot. For the stew, sirloin, rib eye, and brisket are the most often used cuttings of beef.
Before preparation, the meat is marinated with a mixture of soy sauce, sugar, sesame oil, garlic, ground black pepper and other ingredients such as scallions, ginger, onions or mushrooms, to enhance its flavor and tenderness. Pear and onions are often pureed and used as tenderizers. Cellophane noodles are sometimes added to the dish, which varies depending on the region and the recipe.
The dish originated in northern parts of the Korean Peninsula but is a very popular South Korean dish where it can be found everywhere from upscale restaurants to local supermarkets. Today, you will find many different variations of bulgogi, but the dish itself remains a classic favorite.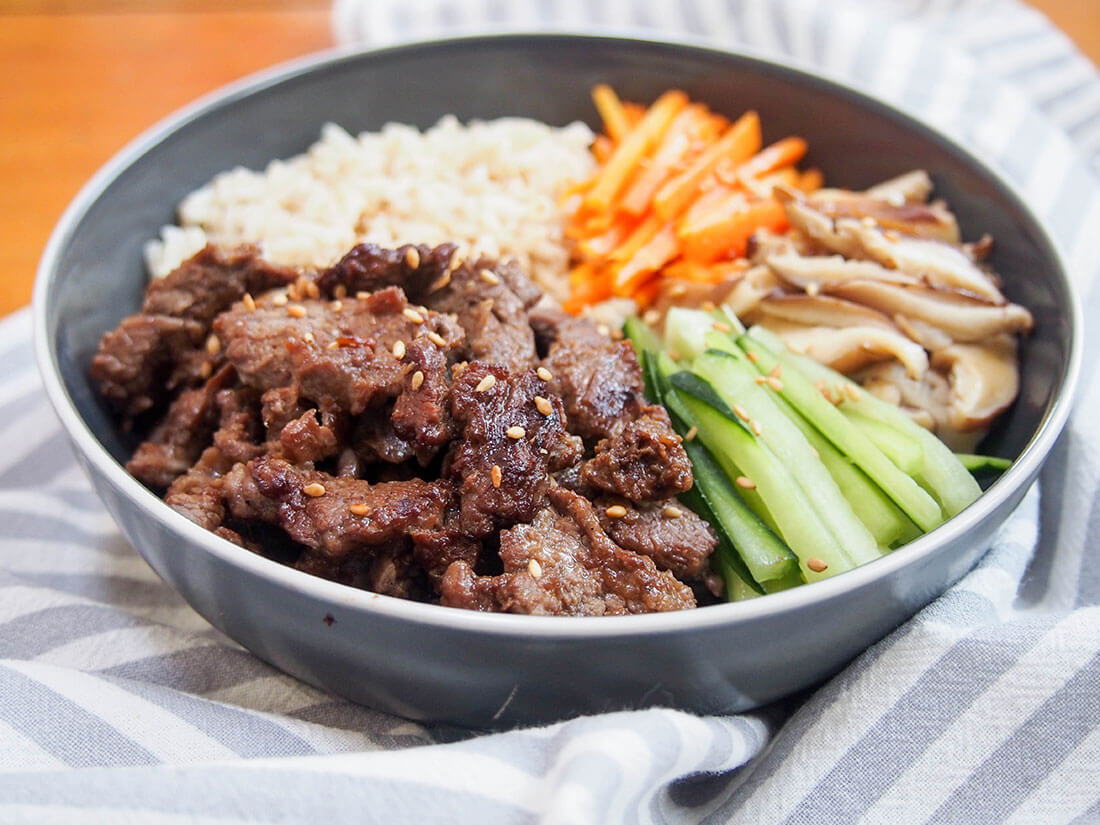 More About Korean-Style Beef Bulgogi
Bulgogi is served in Korea's barbecue restaurants and many South Korean fast-food restaurants. They also sell bulgogi-flavored fast-food hamburgers. Marinated in bulgogi sauce, the hamburger patty is served with lettuce, tomato, onion, and sometimes cheese.
Conclusion
Korean cuisine provides a beautiful color harmony, as well as a healthy and balanced diet. It also represents the Korean culture's flexibility. For more international recipes, click here.
Featured image: @nanbunoodlebar / Instagram.com @bentokitchens / Instagram.com