Nothing deserves the "most versatile kitchen appliance" award more than the Instant Pot does. Whether you're in need of a pressure cooker, a slow cooker, a rice cooker, a steamer, a warmer, or something else, this little appliance is the perfect way to go.
With this, it is no wonder that many are relying on the Instant Pot to come up with the right dish to serve and enjoy. Instant pots are great for cooking so many dishes, from stews, to soups, to curries, to melt-off-the-bone lamb shanks. Pretty much anything can be made in an instant pot.
So to help you figure out the best dishes to try cooking in an instant pot, it's a good idea to download a few apps on your smartphone. This saves you from having to go out and buy a cookbook and spend a ton of time flipping through pages to find the right recipe. Below are the top 5 apps for easy Instant Pot recipes!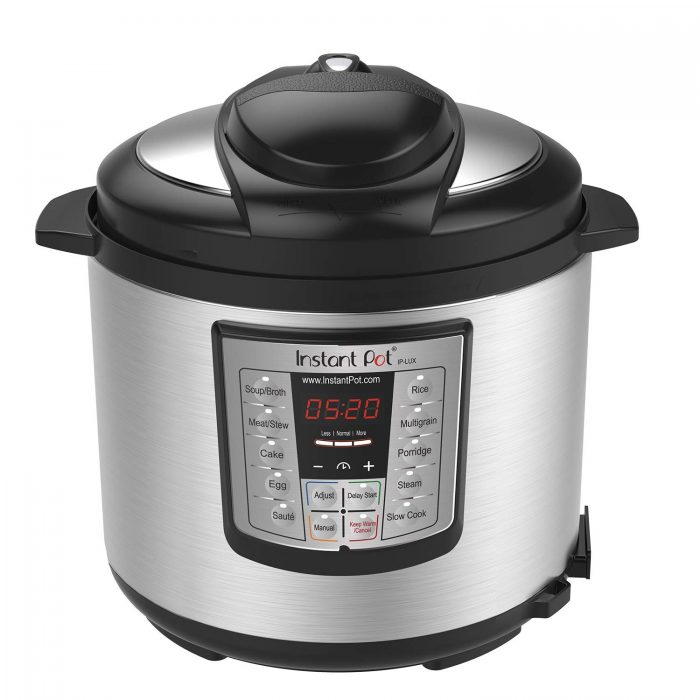 5. Instant Pot
There is no better way to start our list other than with the actual Instant Pot app. Through the said application, you can browse through more than 450 tried-and-tested recipes from the online community, keep your list of favorites, and develop a grocery checklist.
The Instant Pot app comes "free" for everyone. However, you would need to create an account in order to submit recipes and access some features. Simply sign up with an email address, input your desired username and password, and you're ready to go.
4. Mealthy
Another app you should definitely not miss out on is Mealthy. Although it introduces its own multi-functional pressure cooker called the "MultiPot", users can still use other pressure cookers, such as the Instant Pot, for following different recipes present on the app.
Mealthy features a broad variety of recipe content. Among its popular categories include "Ready in 30" and "One Pot or Pan." To date, the mobile application offers thousands of recipes with step-by-step video tutorials to guide you through them.
3. CopyMeThat
Although the app is not specifically made for Instant Pot users, Copy Me That still provides several recipes that could be applied when using an Instant Pot. Not only is the app easy to use, but everyone is also free to download it on their mobile devices. Similar to most other apps, you need an account in order to get started.
However, there is no need to make a fuss since signing up is free and can even be done using your Facebook account. One impressive feature of the app is that it enables users to sync its content on many devices. This helps users keep a particular recipe even if its original source is already not available.
2. Yummly
As its ad confirms, Yummly serves as everyone's smart cooking sidekick. Similar to Copy Me That, Yummly is not limited to Instant Pot recipes.
Today, the app offers over two million recipes and provides users with personalized recipe recommendations, along with step-by-step guide videos.
1. Paprika Recipe Manager
Another excellent app to check out is the Paprika Recipe Manager app. Performing both as a cookbook and recipe software, Paprika helps users with menu planning, recipe sharing, and managing important kitchen tasks.
You can also easily import recipes you love into the app or create a personalized recipe collection for your immediate reference.
Conclusion
No one is free from the charm of the Instant Pot. From efficiency to speed to convenience, this kitchen appliance is the ultimate tool for those who are looking for delicious yet easy to prepare dishes.
Be sure to check out the apps mentioned above in order to get the most out of your Instant Pot experience.